Malcolm Jones has been a Senior Manager in the funeral industry for 25 years. He holds the Diploma in Funeral Directing and the Diploma in Funeral Service Management, both certified formal qualifications.
I opened Molyneux Jones Family Funeral Directors to offer a small personal funeral service which contrasts with the larger companies that dominate Bedford. I keep my overheads low enabling me to offer quality customer choice and service without having inflated prices. I can be flexible with all requirements, allowing the customer to decide when and where the funeral service should take place and what it should comprise of.

Malcolm Jones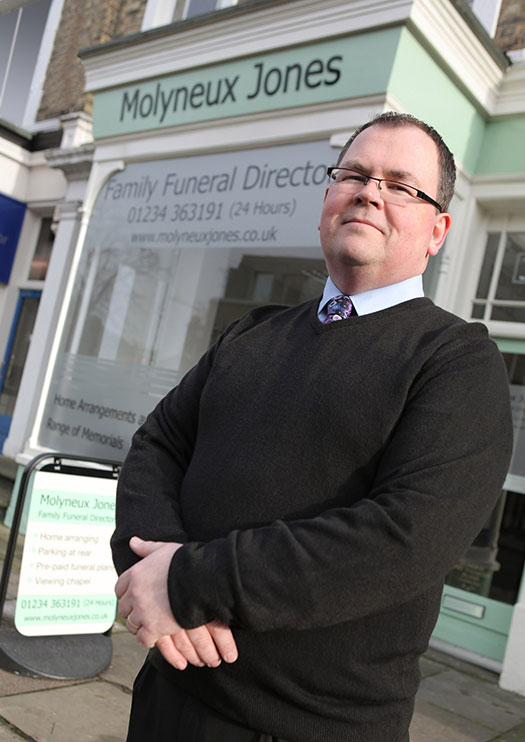 One point of contact
When you telephone Molyneux Jones you will speak to Malcolm, who will arrange and conduct the funeral. He will be your contact 24 hours a day, 7 days a week, if you have questions.
Funeral choice
We are independent, a true family business. This enables us to offer a unique and flexible funeral service. If you have definite ideas of what is required or you would like guidance, we are here to support you.
Product choice
We only use individually selected products throughout the business from a range of suppliers. Malcolm's experience has allowed him to select suppliers who he trusts to provide exceptional products.
Price
Some funeral directors charge customers too much. The consumer watchdog group Which? did a report on funeral prices – view the report. By minimising overheads I am able to offer a tailored service at a highly competitive price without compromise.